Telguard Cellular Communicator
Has your Fire Alarm communicator failed you? Fire Alarm Service Team can help!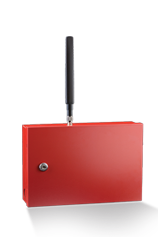 Fire Alarm Service Team is a full service Telguard provider. Telguard is the perfect cellular communicator solution for your Commercial Fire Alarm system. UL Approved for 5G (LTE-M) Sole Path of communication for commercial all Fire Alarm systems and 24/7 Monitoring. Interfaces with your Fire Panel using a single DACT connection for universal compatibility.
Benefits of Telguard:
Compliant with 2016 and earlier editions of NFPA 72
Meets UL 864 requirements for sole, primary or backup path communications
Replaces the need and costs involved with telephone landlines
Minimizes false alarms by providing dual paths for self-tests
5-minute or 60-minute supervision
Ease of Installation saves on labor costs
Standard Features of Telguard:
Full data reporting
Automatic self testing
Two programmable supervisory trip outputs
Supports Contact ID Alarm formats as well as Pulse (3x1, 4x2)
Telephone line monitor built-in with Standard Line Security
Antenna & extended cable available for challenged coverage areas
Why Fire Alarm Service Team?:
An approved Telguard provider
Licensed State of Michigan Fire Alarm Company
N.I.C.E.T Certified
UL Certified Company
Brochure: