Our History
Fire Alarm Service Team, LLC was formed in November 2012 by our founder Troy Kincaid Sr. with a strong desire to provide cost effective Fire Alarm Installations, Inspections and Service, at a time when the industry was solely focused on quantity instead of quality.
Read More
Full Service Fire Alarm Provider

Edwards (EST) Strategic Partner

State Licensed / N.I.C.E.T. Certified

UL Certified Company

Extensive Industry Experience

Design Build & Turn-Key Solutions

#1 in Customer Satisfaction
Food Service
Distribution Centers, Grocery, Restaurants
Retail
Malls, Standalone Stores, Strip Malls
Government
Post Offices, GSA, Dept. of Military, VA, City/County/State Buildings
Correctional
Prisons, Reformatories, Juvenile Detection
Transportation
Airports, Bus/Train Depots, Car Dealerships
Religious
Churches, Community Centers, Schools, Daycare, Retreat Centers, Seminary
Industrial
Manufacturing, Automotive, Packaging, Assembly, Warehouse
Entertainment
Theatres, Museums, Zoos, Concert Venues
Hospitality
Hotels, Motels, Inns, Country Clubs, Wedding Venues
High-Rise
Senior Living, Offices, Dorms
Healthcare
Hospitals, Assisted Living, Memory Care, Medical Offices, Surgery Centers, Mental Health, Nursing, VA
Educational
Colleges, K-12, Daycare, Montessori
We Protect People & Your Business
Commercial Solutions
Fire Alarm Systems Team has the unique ability to provide Design Build Fire Alarm Solutions to meet all of your Commercial Fire Alarm needs
Read More
Partnered Services
Over the years, Fire Alarm Service Team has partnered with various State Licensed Contractors to provide all-inclusive services for our contract
Read More
Products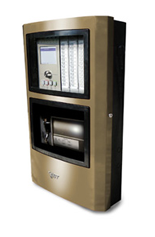 Edwards (EST) Fire Alarm
We are an approved Strategic Partner with Edwards Fire Safety, to provide Fire Alarm Systems to protect lives and properties.
Read More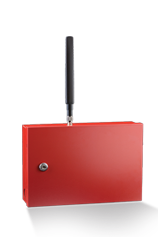 Telguard Cellular Communicator
UL Approved 5g(LTE-M) Sole Path of communication for Commercial Fire Alarm systems and 24/7 Monitoring.
Read More