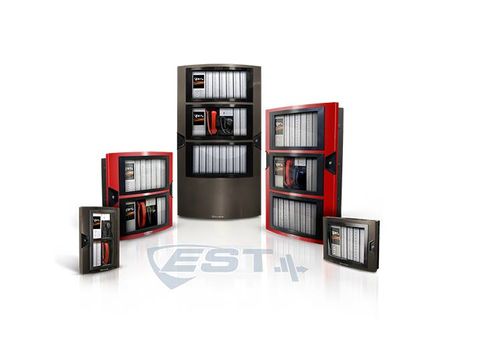 F.A.S.T. has the unique ability to provide Design Build Fire Alarm Solutions to meet all of your Commercial Fire Alarm needs, including, but not limited to:
• Annual & Quarterly Fire Alarm System Inspections & Service
• New "Turn Key" Installations from concept to completion.
• New "Parts & Smarts" where we work with your chosen electrical to complete your code compliant Installation.
• Suite Build-outs to customize renovated spaces to meet current N.F.P.A. and Michigan Building Code requirements.
• Upgrades to aging or obsolete systems which are no longer supported by the manufacturer or the usage of the building has changed.
• Headend replacement, while maintaining all viable field devices when possible.
• Retro-fits or modifications to existing systems as code requirements change.
• F.A.S.T. is an authorized Edwards (EST) Strategic Partner.
Additional Solutions include:
• 24/7 Monitoring via our UL Listed Central Station
• Cellular Communicators (Which eliminate the need for traditional telephone landlines)
• UL 268 Multi Sensing Smoke Detectors (Reduces nuisances alarms through advanced digital filters)
• LED Notification Devices (Ultra-low current allows for more devices per circuit, less installation costs)
• Certified to provide UL required Installations and Inspections
• Smoke Detector Cleaning & Sensitivity Testing
• Project Management
• CAD / Engineering Design Services
• Mass Notification (Campus wide notification)
• Voice Evacuation (Newly adopted NFPA code for all educational facilities)
• Fireworks Incident Management Platform (Provides coordinated & timely communication as a single-seat monitoring system for all of your standalone buildings)
• Explosion, Hazardous & Weatherproof Fire Devices
• End User Training
• References upon request